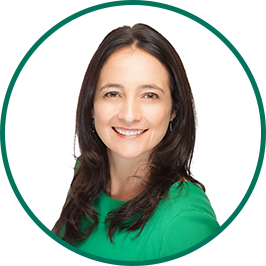 Catherine Martin T.D.
Minister for Media, Tourism, Arts, Culture, Sport and the Gaeltacht
Originally from Carrickmacross, Co. Monaghan, Catherine is the Green Party's Deputy Leader and T.D. for the constituency of Dublin Rathdown since February 2016.
After founding the Oireachtas Women's Parliamentary Caucus, she was elected as its inaugural Chair in November 2017.
A graduate from NUI Maynooth and a classical singer, Catherine taught English and Music in St Tiernan's Community School in Dundrum, Dublin, for 16 years prior to being elected to the Dáil.
Catherine was a Councillor on Dún Laoghaire-Rathdown County Council from 2014 to 2016, and she served on the boards of the Dublin and Dún Laoghaire Education Training Board, Dundrum and Stillorgan Colleges of Further Education and St. Tiernan's Community School.
Catherine and her husband joined the Green Party when their first child was born in 2007 as she wanted to do what she could to deliver a safer, fairer, more equal and inclusive Ireland. She now has 3 children and appreciates first-hand the educational, recreational and social requirements of children and also the need to plan ahead with a sustainable vision for all our community.
Catherine's priorities are:
Placing climate action and solutions to the forefront

Creating jobs in an innovative green economy

Strengthening gender equality and diversity across all aspects of society

Supporting the growth of an environmentally sustainable and competitive tourism sector

Supporting creators to enrich all areas of our society

Equality of access and opportunity in education

Investing in housing, health and wellbeing, and our local communities and crime prevention services

Ensuring

fair, transparent and effective governance of our country that includes a vibrant and financially sustainable media sector to underpin our democracy