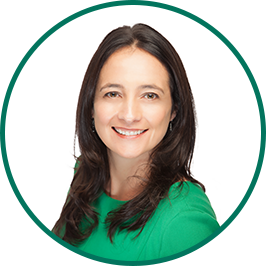 Catherine Martin
T.D.
Catherine is the Green Party T.D. for the constituency of Dublin Rathdown since February 2016. She is the Deputy Leader and Education Spokesperson for the Green Party/Comhaontas Glas. She is also the inaugural Chair of the Oireachtas Women's Parliamentary Caucus.
Catherine represented the Dundrum Ward on the Dún Laoghaire-Rathdown County Council from May 2014 to February 2016. She was elected to the 32nd Dáil in February 2016.
Prior to her election Catherine was a County Councillor, a teacher of English and Music in St Tiernans school in Dundrum for 16 years as well as serving on the Boards of Dublin Dun Laoghaire Education Training Board, Dundrum and Stillorgan Colleges of Further Education and St. Tiernan's Community School.
Catherine and her husband joined the Green Party when their first child was born in 2007 as she wanted to do what she could to deliver a safer, fairer, more equal and inclusive Ireland.She now has 3 children and appreciates first-hand the educational, recreational and social requirements of children and also the need to plan ahead with a sustainable vision for all our community.
Catherine is on both the Mental Health and the Education Committees of the Oireachtas. She speaks frequently in Leinster House and you will see her contributions here.
Her priorities are:
1. Equality of access and opportunity in education
2. Investing in housing, health and wellbeing, our local communities and crime prevention services
3. Placing climate issues and solutions to the forefront
4. Creating jobs in an innovative green economy
5. Ensuring fair, transparent and effective governance of our country
On 15th April I delivered my maiden speech in Dáil Éireann, 47 days after the start of the negotiations for Government. Iwas genuinely frustrated and exasperated by the delay in forming a stable government, as I felt that it was up to all of theparties to make the 32nd Dáil work. I pointed out to the major parties that no single party won the general election and it was time to put our country first and form a government Catherine Martin T.D.